2 RARE WESTERN MEGAPHONES (SPOKANE) FOR 1 PRICEDURKIN & LOS ANGELES WINE Co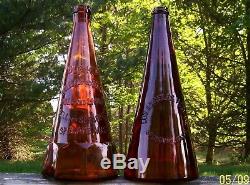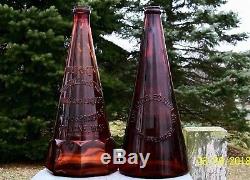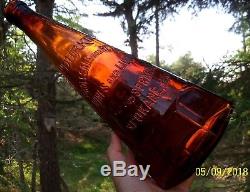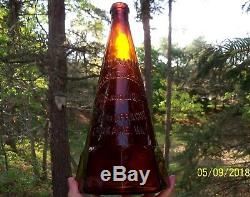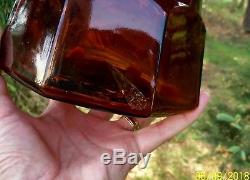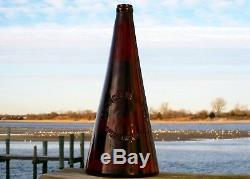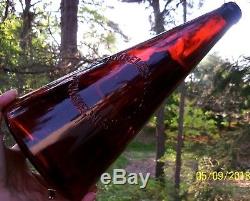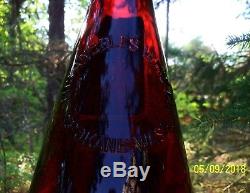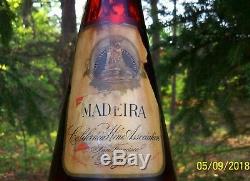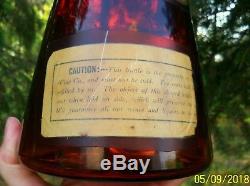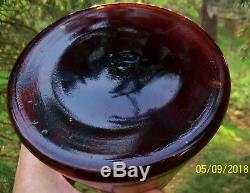 WELCOME and thanks for stopping by. Whether or not you realize it, you happen to have been presented with a rare opportunity in the form of a chance to add not one, but TWO awesome western Megaphones to your collection. Both are from Spokane, Washington and these bottles are highly desirable and therefore, sought after by collectors of western bottles. As you should clearly be able to see in the photos, the Durkin is in a very nice shade of medium golden / orange amber , and the Los Angeles Wine Co. Is a beautiful deeper shade of reddish amber. Has only a touch of very minimal wear. Overall, it's a fantastic example in EXCELLENT condition as well as being a rare bottle in an even rarer color.
The link only gets you so far; so you're going to have to get to lot 107 on your own. Now, please be aware that in the description, the issue that example has, is stated to be an open bubble. If you view the video, you'll see that it is NOT an open bubble, but a ding type chip. The one being offered here, has no damage whatsoever and in my opinion, it's really not all that far off from being mint. Also, what kicks the rareness factor up a few notches, is that the bottle has its original labels which have been covered over by some kind of clear adhesive film.
In a sense, tape; but I don't believe it to be actual tape. Anyway, this was not done by me. I suppose a previous owner must have come up with that brainstorm and most likely figured he's doing a good thing by protecting the labels. The addition of this bottle having its labels makes it an EXTREMELY rare find and on the larger label, you should be able to notice that at the bottom left corner of it, is 713 SPRAGUE and interestingly enough, MILL and SPRAGUE St. Is the location embossed on the Durkin.
Now, the Durkin is also a great looking bottle with the 8 sided base and VERY bold embossing. Unfortunately though, it's got a few things that I need to address with you. You'll see in pic #5, that there's a bubble that had a partial opening in the cover glass which has been filled in and stabilized and to offer a visual comparison, the open portion would be compared to a scoop of ice cream sitting on top of a cone. Also, there was a small chip on the top edge of the lip opposite where the embossing is, that has also been repaired. I chose not to show a photo of it because I'm limited to 12 photos and I felt that it was more important to show the other ones I decided to use.
So other than those, there is virtually no sign of any wear and it displays as a near pristine perfect piece; as does the LA Wine Co. Please be sure to view all 12 photos carefully; as they too, are considered as being part of the description. & Los Angeles Wine Co.
If you have time, please take a look through my other listings and remember to keep checking back for more SWEET antique glass to come in the near future. THANKS and have a great day! The item "2 RARE WESTERN MEGAPHONES (SPOKANE) FOR 1 PRICEDURKIN & LOS ANGELES WINE Co" is in sale since Sunday, May 13, 2018. This item is in the category "Collectibles\Bottles & Insulators\Bottles\Antique (Pre-1900)\Liquor".
The seller is "bottlboy-2" and is located in NJ. This item can be shipped to United States.
Country/Region of Manufacture: United States