25lb TINY Mixed Tumbled Stone Chips Art & Craft Supplies BULK WHOLESALE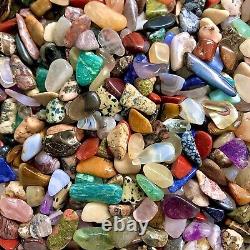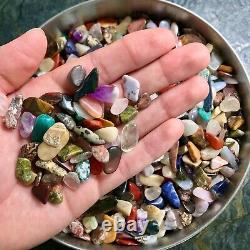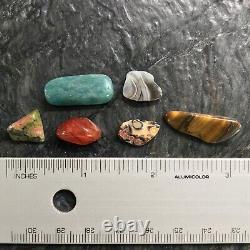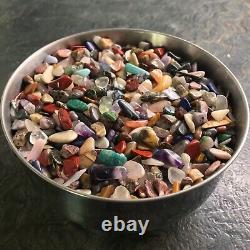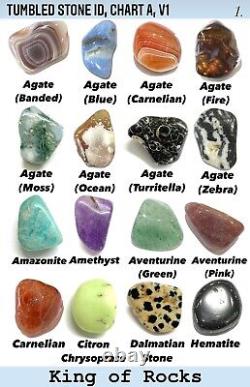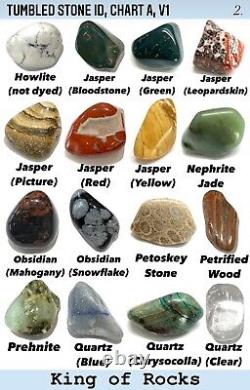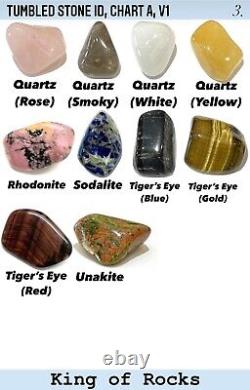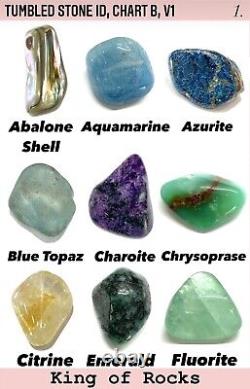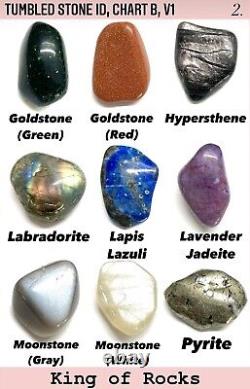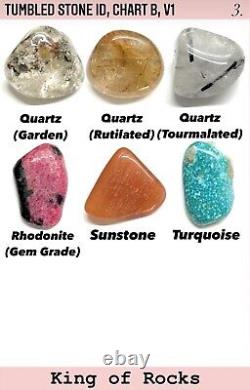 UPDATE: To browse other quantities and sizes, check out my shop! Up for sale are 25 mixed pounds of tiny size, natural, non-dyed,'AAA' grade tumble polished gemstone chips. Stones average between 8 and 15 millimeters, or 5/16 inches and 5/8 inches, from the widest points. There are roughly between 450 to 550 stones in a pound, with an average of 480. Please reach out if you have an interest in additional quantity.
For no additional charge, I'll cross my fingers that you get something extra special in your lot... It's going to be hard for that not to happen! Rarer stones are far more common in the tiny mix than original and jumbo sizes. Original size is still currently available in 25 pound bulk by request- just send a message my way.
Be sure not to miss my jumbo size 25 pound bulk listing. This particular material is commonly used for a wide variety of purposes including jewelry making, art inspiration and incorporation, furniture inlay, faceting practice, fish tank gravel alternatives after cleaning thoroughly first, of course! , collecting, anxiety and stress relief, interior decoration, and many even believe crystals possess special healing properties.
The rough stones come from all around the world (with the majority coming from Brazil) and are polished right here in Southern California. As noted above, stone rarity in the tiny mix does differ from the original large mix.
Possible stones you may receive in the tiny mix would be (but are certainly not limited to). Tiger's Eye (Gold, Blue, Red). Goldstone Glass (Green, Blue, Orange). Again, please remember that all stones are chosen at random.
Due to the nature of natural material, there will be a wide variety of colors, shapes, sizes, clarities, and polishes. For your convenience, provided in the final 6 photo slots are identification charts of some stones you may possibly encounter in your scoop. The A chart shows stone varieties more likely to be encountered, and the B chart shows rarer possible stone varieties that have been spotted before in the past. Not all stones from the same chart are the same rarity.
Some are a lot rarer than others! If for whatever reason you are unhappy with your order, please do not hesitate to reach out. Good luck, and please stay safe and healthy!