4Lb Wholesale Rare minerals Flat of 22 specimens of high quality Collection, #32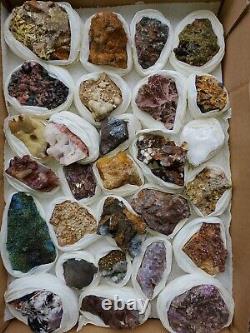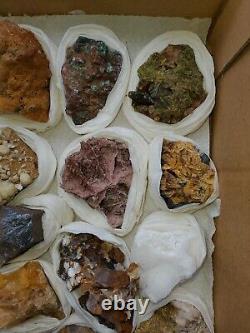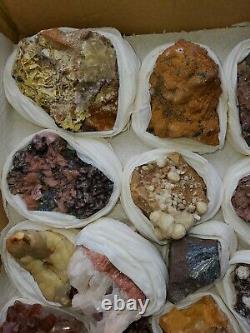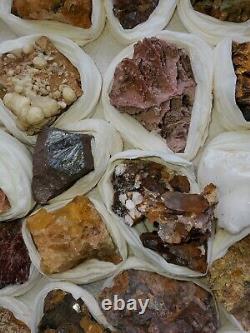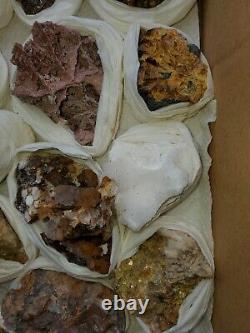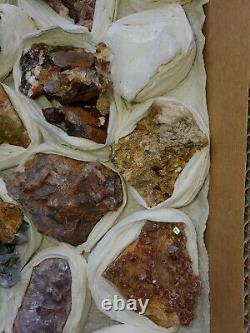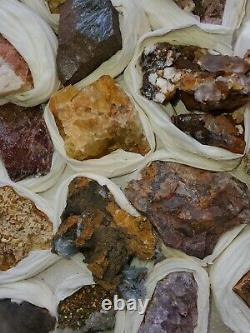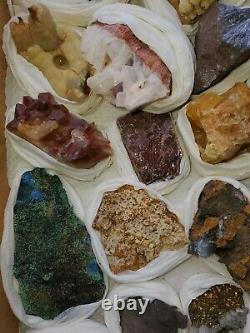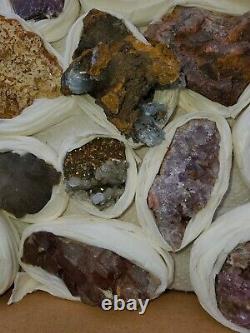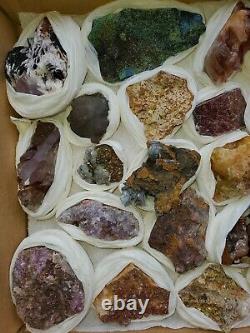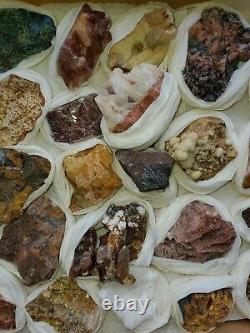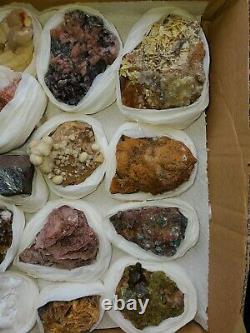 Rare minerals Flat Box, 46 pieces of high quality for Collection, 4 Lb. Wholesale Opportunity on these hand picked, Super High Quality 22 specimens A phenomenal lot, so shiny, the items seen in this box are very good quality not easy to come by. You can see in this box:yellow fluorite, pyritewith calcite, vanadinite on barite, apatite, orthoze, cerussite on galena malachite, Cobalto Calcite, vanadinite on matrix, dolomite, calsidoni, epidote, stebnite, quartz, rosasite on dolomite, fluorite on barite, hematite, amethyst, azurite and malachite and much more....
Definitely a one-of a kind box.