50LB Mixed Wholesale Crystal Lot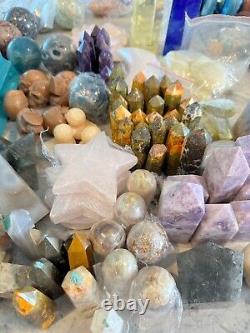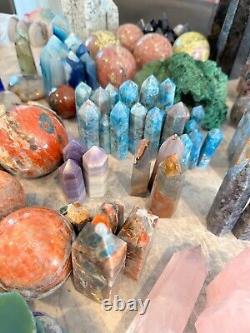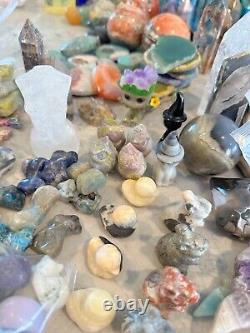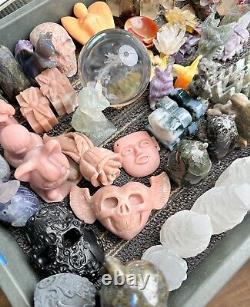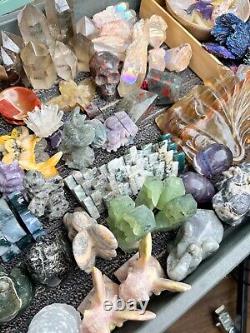 This wholesale crystal lot is a great option for those looking to expand their collection or start a new one. The lot contains 50 pounds of mixed crystals, including a variety of shapes, sizes, and colors. Each crystal is unique in its own way and offers a beautiful addition to any display. Whether you're a seasoned collector or just starting out, this crystal lot offers endless possibilities. Use them for meditation, healing, or simply as decorative pieces.
With such a diverse mix, you're sure to find something that catches your eye. This is a 50LB mystery crystal Box, In this box you may find towers, tumbles, carvings, raw stones, bracelets, spheres, necklaces, and so much more may be added! Items are selected completely at random. We won't take special crystal requests.