Amethyst Crystal 1300g Wholesale LOT from Tutu Cliffs, Nigeria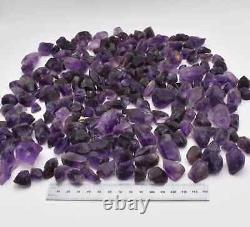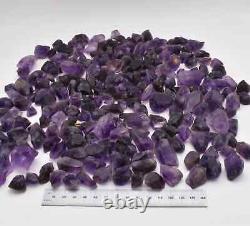 These lovely crystals from a rare locality have a variety of shapes and sizes, this lot has a good mix of those! Many of these would be great for cabbing or wire wrapping or resale. Most of these crystals are terminated, though many have some chipping at the termination.
Much of that would be easily hidden in wrapped jewelry. I have found many enhydro bubbles in this material, but not specifically these crystals. Maybe you see one(s) I missed. Great price per gram for this material.
This crystal has not been polished or altered in any way. This listing is for the exact item in the picture. I do my best to take all my photographs so they accurately and fairly display my items, however if you have any questions, or would like additional pictures, please ask prior to purchasing and I'm happy to help.