Astrophyllites- HUGE 14 Large Pc Flat Lot From Murmansk Russia Below Wholesale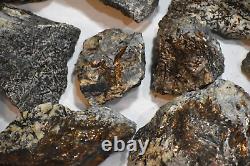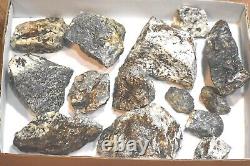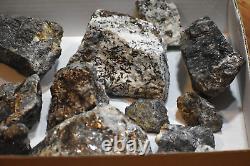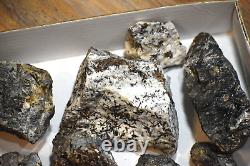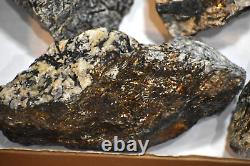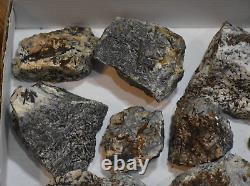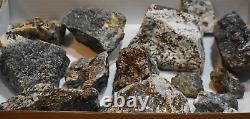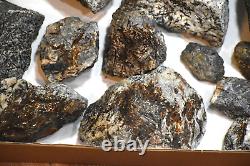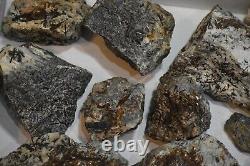 Customers have told us the photos don't capture the true beauty of these specimens. They are surprised when they receive their specimen as they are so beautiful. The detail, movement of the blades and star sparkle is beyond belief with the naked eye. Astrophyllites- HUGE - 14 Large Pc Flat From Murmansk Russia Below Wholesale. This listing offers an incredible collection of 14 Astrophyllites from Murmansk Russia from 2" to 6", weighing a total of 15 lbs.
These specimens showcase beautiful natural patterns and colors, perfect for display in any collection. The origin of these crystals is the Russian Federation, making them a unique addition to any rock, fossil, or mineral collection. The size of the specimens ranges from five inches to four inches in length, making them a substantial addition to any collection. These Astrophyllites are perfect for display specimens, and their unique natural patterns make them a conversation starter in any space.
Don't miss out on the opportunity to add these stunning crystals to your collection today!