Billitonite Tektite Satam Meteorite Indonesia Wholesale 250 Grams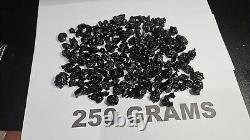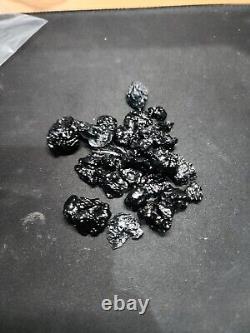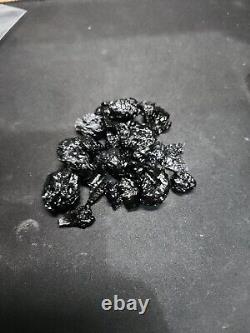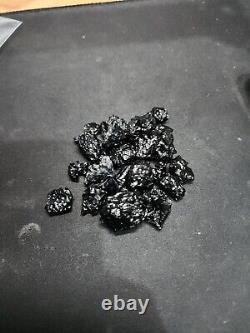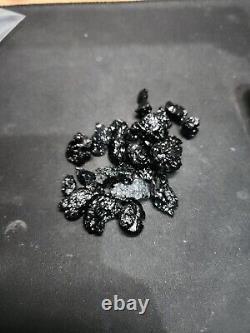 Tektite Satam Stone from Indonesia Wholesale 250 Grams. The picture above is a sample. Pictures posted aren't filtered or edited. Stones are chosen randomly and not exact to picture. Satam Tektite Stones originates from Indonesia.
The stone originates from 3 islands which are Riau, Natuna, Bangka-Belitung. These tektites are referred as Satam Meteorite Tektite Stones aka Billitonite. We sell Meteorite tektite stones from Bangka Belitung and Natuna depending on the supply we get. This is similar to Moldavite Stones in Czech Republic.
Its deposits can be found in Southern Bohemia, West Moravia, Cheb Basin, Lusatia, and Waldviertel. The Tektite is known for raising ones vibrations and strengthening the aura, making it a wonderful stone for those who are working to spiritually advance in this lifetime. One can work with the Tektite during meditation to expand consciousness beyond current limitations, and bring deeper insights into current situations or problems. Those who are having trouble with negative entities can use Tektite in their pillowcase to help deter them. Regular work with Tektite can activate and enhance psychic abilities, is thought to encourage telepathy, and can help with lucid dreaming and astral travel. Tektite can sometimes increase the frequency of synchronicities, making it helpful for manifestation programs. Those who consistently carry Tektite during their spiritual work may begin to experience a thinning of the veil between dimensions.
Tektites offer some healing energies to help with the increase in vibration of human beings. Those experiencing blockages in the lower chakras will benefit from the ability of Tektite to clear them, although it is not a grounding stone.
The Tektite can create a powerful energetic link between the lowest and highest chakras, facilitating the free flow of energy throughout the subtle bodies. Working with Tektite can enhance the ability to discern between truth and falsehoods one encounters in daily life.
Physically, Tektites help to enhance and accelerate healing from illness and injuries. Placed on the Third-Eye Chakra, Tektite can enhance the integration of higher energies received from other realms. The unique energies of the Tektite are immediately noticeable to those sensitive to the energies of crystals.
Tektites are commonly regarded as stones of luck in many cultures. Funds are due upon receipt in accordance with your local import and postal regulations.
This offers tracking and approximately 14-25 days in transit. We will try our best to solve the problem and provide an amicable solution.