Grade A++Amazonite Tumbled Stones, 0.8-1.25 Polished Amazonite, Wholesale Lots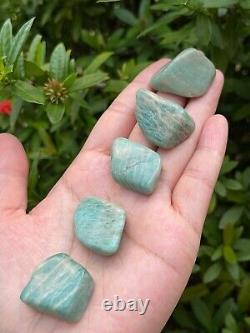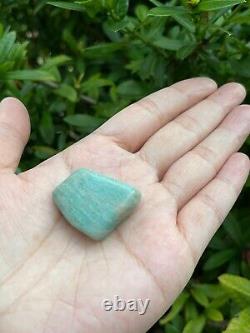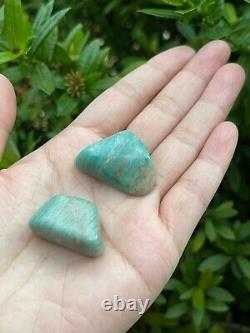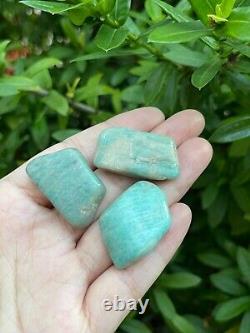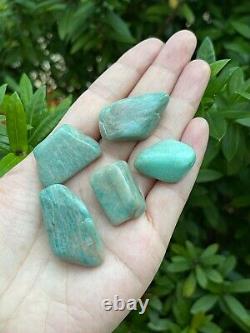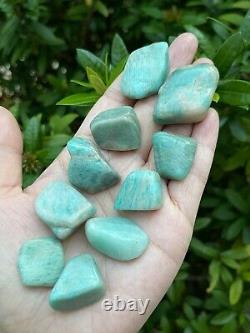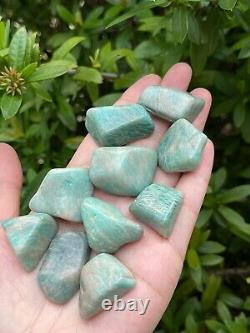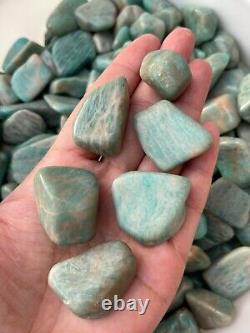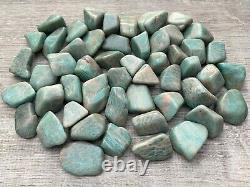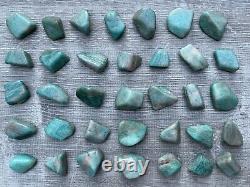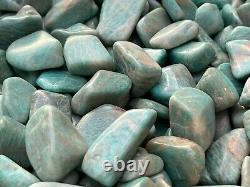 Grade A++ Amazonite Tumbled Stones, Amazonite Polished Stone, Amazonite Crystals. Size: 0.80" - 1.25" approx. Perfect for use in healing, grid work, carrying in a pocket, medicine bag or pouch. Amazonite is a stone of peace, truth, harmony, and communication. It gently soothes the nerves, and its energies can be felt to the touch.
This stone radiates blue rays full of rejuvenating vibrations that are here to calm the heart. The stones shown are for illustration as these are natural items please expect some variance from item to item.
Amazonite is said to have a soothing effect on the nervous system. Since the nervous system controls our emotions a great deal, this stone is said to soothe tense and aggravated situations and to enhance love. Amazonite is a powerful spiritual stone, making it an excellent stone to support dreams.
It can even help relieve restlessness nights of sleep and ward of nightmares.