Grade A++ Botswana Agate Pebble, Botswana Agate Palm Stones, Wholesale Bulk Lot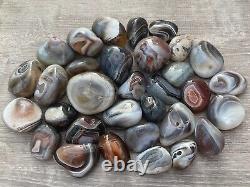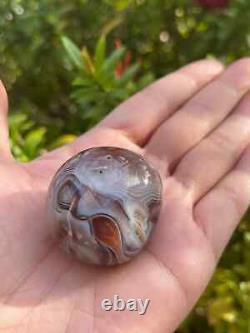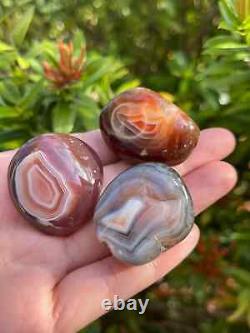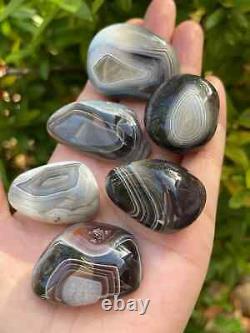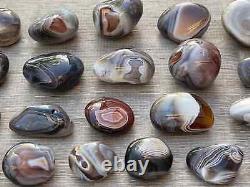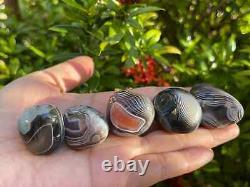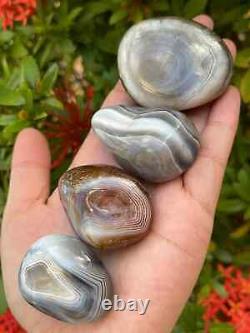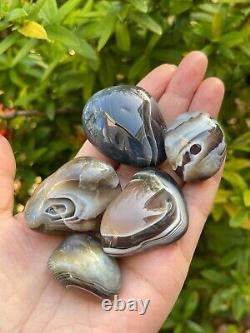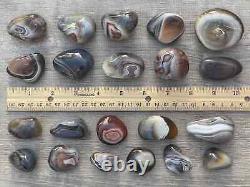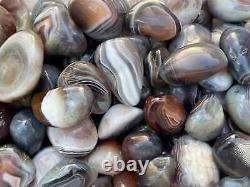 Grade A++ Botswana Agate Pebble, Large Tumbled Botswana Agate Stones, Botswana Agate Palm Stones, Freeform, Healing Crystals. You're expecting 14-18 stones per lb on average. As the item size varies so the amount per 1 lb will vary from batch to batch. But it will be +/. This is a guide only and orders may fall outside this guide as we sell this item by weight. The stones shown are for illustration as these are natural items please expect some variance from item to item. Please allow minor imperfections like roughness with dents and slide ends. The stones supplied will be very similar but not identical. Botswana Agate is a protective stone with the power to balance energies. Botswana agate is comforting and protective, soothing to those who are lonely, easily hurt or grieve a loss. Botswana agate will help you find inner strength and courage to face the world. It will teach you how to be patient, calm, and collected. Botswana-Agate is also a stone of intuition. It enhances your psychic abilities by helping you to trust your instincts. For proponents of energy work and crystal healing, Botswana agate is believed to be beneficial for anyone connected to fire or smoke. In its raw state, Botswana agate looks like the human brain, so it is also thought to be effective for brain-related conditions.
It is believed to stimulate the crown chakra. It cleanses and stabilizes the aura, eliminating and transforming negativity. Agate enhances mental function, improving concentration, perception and analytical abilities.
It soothes and calms, healing inner anger or tension and creates a sense of security and safety.