Grade A++ PyriteTumbled Stones, 0.75-1 Inch Pyrite Crystal, Wholesale Bulk Lot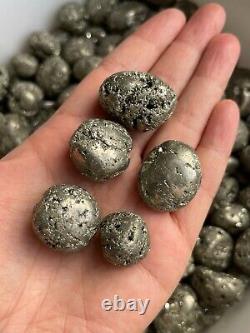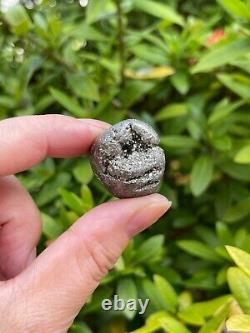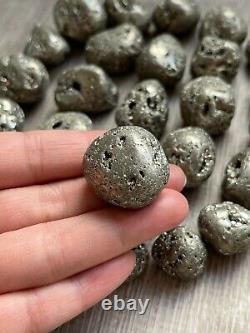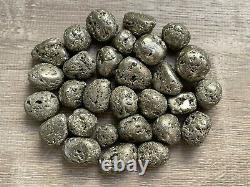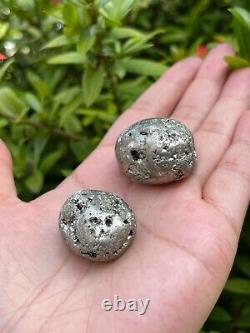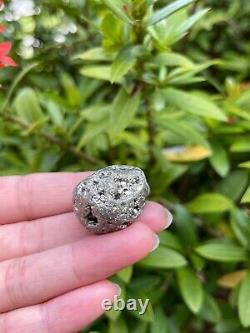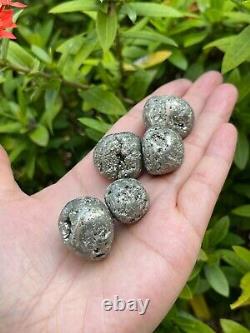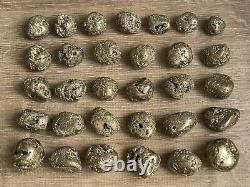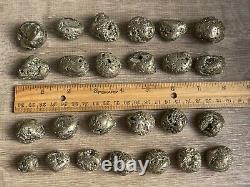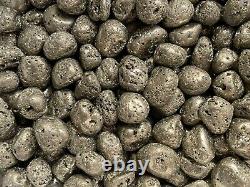 Grade A++ Pyrite Tumbled Stones, each stone is about 0.75" - 1" (19 - 25mm). The stones shown are for illustration as these are natural items please expect some variance from item to item.
The stones supplied will be very similar but not identical. Pyrite is also a heart-opening stone. It's widely used as a crystal of luck and fortune.
When we sell by weight the number of pieces per lot can vary due to the size variance of the stones. As the item size varies so the amount per 1 lb will vary from batch to batch. Perhaps about 16-21 or so per lb is typical, but it will be +/. This is a guide only and orders may fall outside this guide as we sell this item by weight. Pyrite has long been valued as a strong protection stone that shields the wearer from negative energy as well as environmental pollutants.
Thus, this stone helps promote physical well-being as well. Stimulating the second and third chakras, pyrite enhances the strength of mind and willpower.