Grade A++ Spanish Pyrite Cube, Fools Gold Rock Reiki Crystal, Wholesale Bulk Lot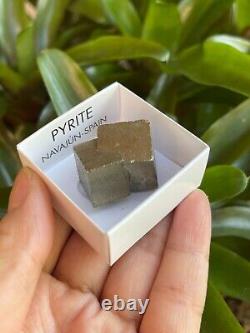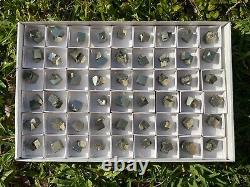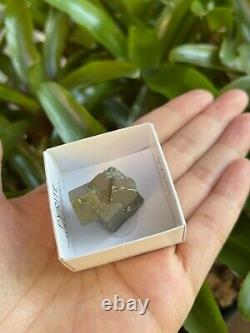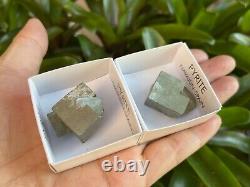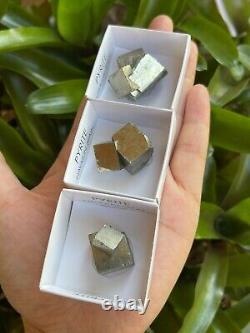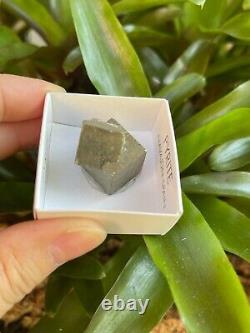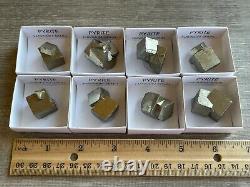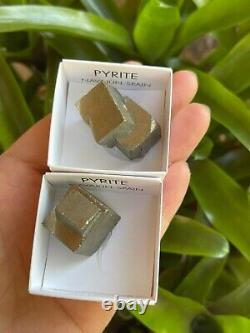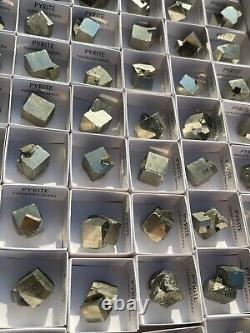 Grade A++ Pyrite Cube From Spain, Pentagonal Shape, Natural, Fool's Gold, Unique Crystal, Raw Stone, High-quality specimens. Size: 0.75-1.5 inch approx. The shapes, sizes, colors, and patterns of Pyrite Cube may vary as they are natural products.
Please note some of the cubes may have minor imperfections like cracks, chips or dents due to the nature of the item. These popular Pyrite Cubes have a lustrous metallic look very similar to real gold which has earned it the nickname fool's gold. Pyrite is also a heart-opening stone.
It's widely used as a crystal of luck and fortune. Pyrite is a powerful protection stone that shields and protects against all forms of negative vibrations and/or energy, working on the physical, etheric, and emotional levels. It stimulates the intellect and enhances memory, helping to recall relevant information when needed. Pyrite has long been valued as a strong protection stone that shields the wearer from negative energy as well as environmental pollutants.
Thus, this stone helps promote physical well-being as well. Stimulating the second and third chakras, pyrite enhances the strength of mind and willpower.