Grade A++ Sunstone Tumbled Stone, 1-1.25 Tumbled Sunstone, Wholesale Bulk Lot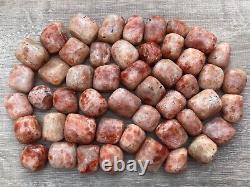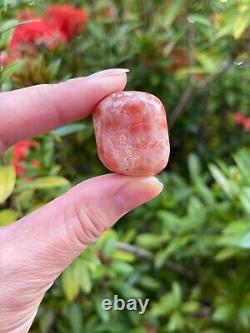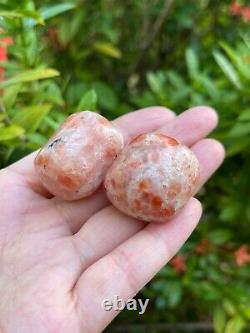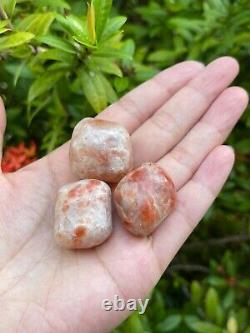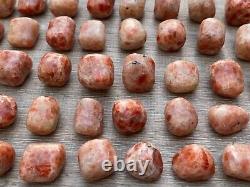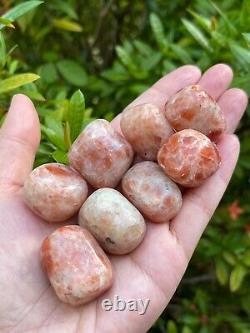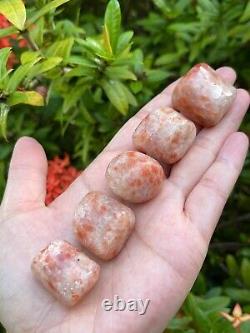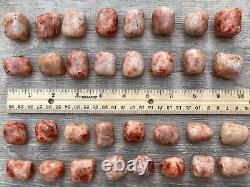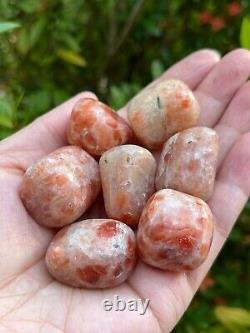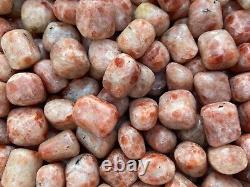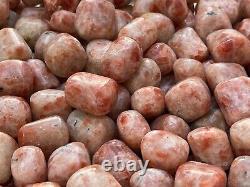 Grade A++ Sunstone Tumbled Stone From India, Tumbled Sunstone Stone, Power Rock, Healing Crystals. Size: 1" - 1.25" approx (+/-).
You're expecting 19-24 stones per lb on average. As the item size varies so the amount per 1 lb will vary from batch to batch. But it will be +/. This is a guide only and orders may fall outside this guide as we sell this item by weight. Sunstone is said to be a stone of leadership and finding your personal power. It has the ability to bring balance to your feminine and masculine energies and bring about freedom and growth in consciousness to those who use it. Shapes, sizes, colors, and patterns of Sunstone may vary as they are natural products. Sunstone is good for brightening moods, bringing emotional and spiritual warmth, and helping to motivate those who stand in its light. It can also be good for helping the body deal with rheumatism and for helping balance those who struggle with seasonal affective disorder.