Large Collection of Coca-Cola Memorabilia (over 75 items-see multiple pictures)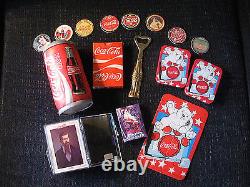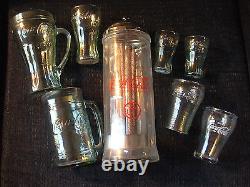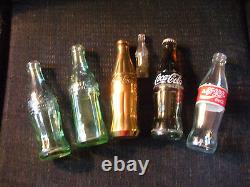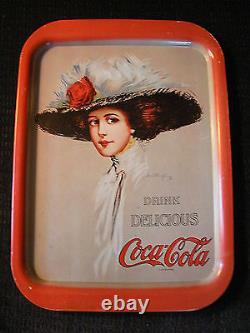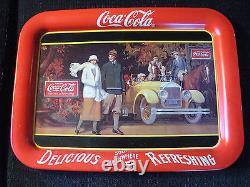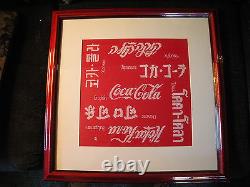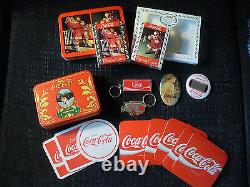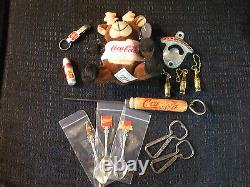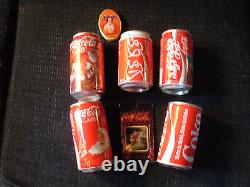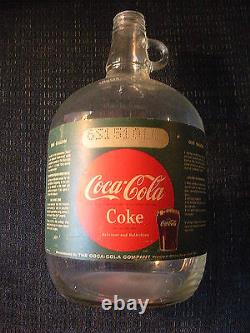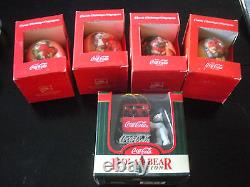 Large collection of Coca Cola memorabilia from private collection. List of items includes: (even though I tried, not all may be pictured). Coca-Cola Santa tray 12x15 dated 1987. Coca-Cola Lady in Peach tray 12x15 undated (older). Coca-Cola Lady in Blue tray 12x15 undated (older) (2 of these).
Coca-Cola Tray Lady with Big Hat (rectangular) undated (older). Santa rectangular tray dated 1990. Large tray 13/17 with Vintage touring car/horses - dated 1987. Coca-Cola in many languages - hand x-stitched picture framed with deep cherry red frame - 19x19. Old one gallon syrup bottle, label complete. 2 Coca Cola bottles dated 1994. Very good condition, circa 1920's. Marked "Property of Coca Cola".
Green glass mug, probably 1990's. Porcelain coasters in oak tray, set of 4. Smoked glass serving dish, 6x8.
Juice size drinking glasses, dated 2000. 6 oz drinking glass, dated 2000. Tall glass mug with handle, undated probably 1990's. Christmas 8 oz bottle, dated 1995. Green hammered glass 4 oz drinking glass.
Clear smooth glass 4 oz drinking glass. 2 aluminum cans printed in Hebrew from Jerusalem, dated 1994, World Cup USA sponsor. Aluminum can printed in Dutch, dated 1986. Aluminum can printed in Hebrew from Jerusalem, dated 1994(not World Cup can).
Vintage Straw dispenser with straws, not dated. Printed "Drink Coca Cola 5 Cents". Coca Cola in Bottles Ice Pick - old. Coca Cola Truck metal tin dated 1997. Small truck metal tin undated, probably 1990's 7" long, 3" high.
Polar Bear collection Ornament, dated 1999. 4 Corning Glass Works Ornaments, collectible set of 4 with different classic Coca Cola Santa on each. Metal tin shaped like old drink dispenser, undated (probably 1990's).
Reproduction metal tin, dated 1994. Reproduction small metal tray, dated 1973. Brass Bottle opener, 1990's, hand held. Tin with 5 coasters, reproductions of vintage trays.
2 8-piece tiny polar bear puzzles in metal tins. Metal tin with 2 unopened decks of playing cards.
1993 set of 100 Coca-Cola Collection collector's cards in case. Additional pack of 8 cards from collector's set with 1 bottle cap. 3 silver spoons from New Zealand, dated 1991. Tin with miscellaneous key chains, coasters.
3 brass bottle key chains. Single deck of playing cards. Metal tin with 3unopened decks of Christmas Santa playing cards, dated 1993.
Metal tin with sewing kit. Stuffed collectible Reindeer holding Coke bottle, dated 1998. Metal wall mount bottle opener from Germany. Bottle opener Drink Coke in Bottles. Bottle opener Have a Coke.
Miniature Polar Bear playing cards, dated 1999. Volume 2 CD dated 1992. Songs by Elton John, Rod Steward, Keith Sweat, Tevin Campbell, Anita Baker and Randy Travis.
Weight estimate is 20-25 pounds.