Most Complete Set of Star Wars Books Ever in a Single Collection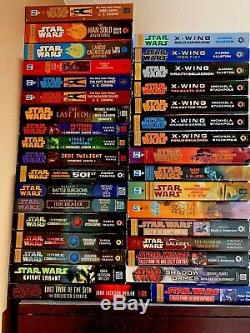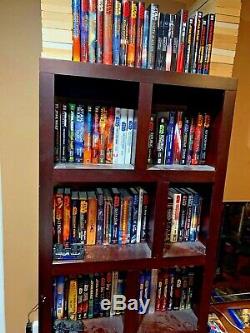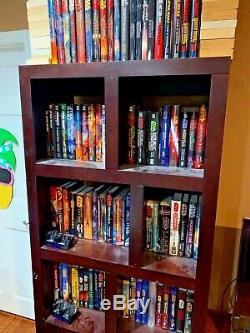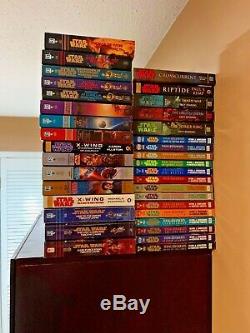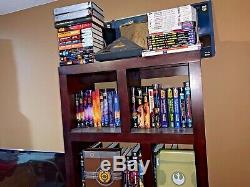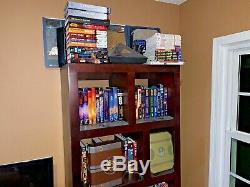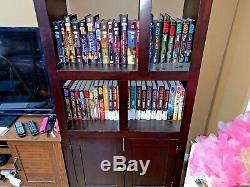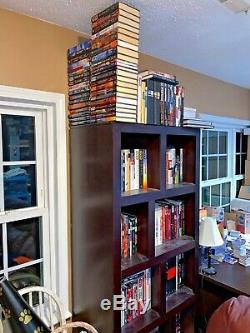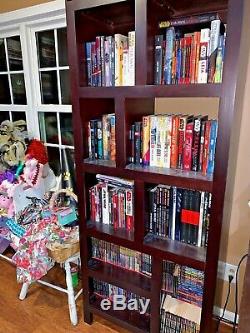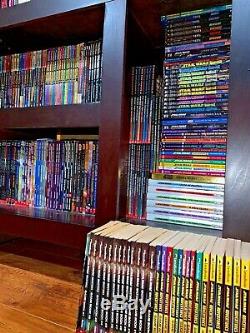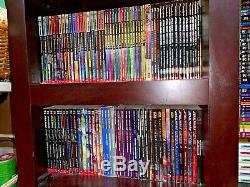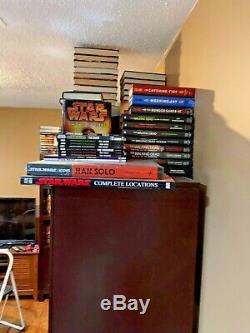 I even have the 4 Clone Wars Series books that were released in the UK and that werent ever available to the U. A lot of the SFBC ed are near impossible to find. I guarantee you wont find a better set anywhere else in the US possibly even the world. I have had tens of thousands of Star Wars books pass through my hands. I would almost guarantee every real collector has a few books on their shelves that have been in my store at some point.
I encourage you do your research cause I have. If you want a collection that is truly one of a kind, this is your last opportunity to get it like this. Yes I see whole collections for sale all the time, but none have ever compared to this.
I would almost bet a lifetime of wages that this collection has a place in the Guinness book of world records. So here it is easy peazy, all the hard work is done for you. This is the whole reason I done this.
I spent near a years wages on this collection over the time I have been collecting. So go get and MAY THE FORCE BE WITH YOU. Darth Shans is one of a kind for the real collectors of the world.
My passion is collecting and I collect a plethora of things such as coins, stamps, Star Wars, Marvel, DC, figures, books, comics, cards, memorabilia, also basketball, football, baseball, figures, cards, memorabilia, and anything I don't have that you desire to collect. Follow the link and check us out we have a ton of collectibles and inventory. If we don't have what you need or want, I will get it.
I have a copy of every HB 1st ed book ever made in Legend and Canon in my collection, also have coins, stamps, and other cool trinkets. I don't sell stuff I would not want. I also have every young adult and paperback that wasn't released in hardback in my personal collection. If you want exceptional stuff at quality prices copy and paste the link and check out my page.
So come join the most powerful collector in the universe and learn of the Dark Side. You won't regret joining other than the suffering you will endure from the dark side, but don't be a cream puff, THERE IS NO PEACE, ONLY SUFFERING.
I get books that real collectors want. I care for my books. I also take the time to carefully remove every sticker and clean up books.
My whole purpose for creating my business is, 1. As a child I went to the card/comic shop every day and hung and it is a fond memory that I want to bring to todays kids also 2. I hate getting ripped off or receiving items that were damaged due to carelessness when being packaged. If you look at my feedback here and on my page it is flawless.
I want happy customers with awesome collections. Please tell everyone you know who is a collector, Book lover, Comic lover, or trading cards of any sort about us and go like my Facebook page either follow the link or look up Darth Shan's Book, Comic, and Collectible Empire , you won't regret it.
It's always better with Darth Shan and the Dark Side. Come check out the last known Sith Hang out (yes come along too light side users) because you don't understand the power of the Dark Side. My Collectible Empire will reign supreme. The item "Most Complete Set of Star Wars Books Ever in a Single Collection" is in sale since Thursday, August 15, 2019.
This item is in the category "Books\Fiction & Literature". The seller is "darthshan2018" and is located in Warrior, Alabama. This item can be shipped to United States.
Literary Period/Movement: Post-Modernism
Modified Item: No
Country/Region of Manufacture: United States
Topic: Adventure
Cultural Region: American Literature
Series: Star Wars Legends and Canon
Format: Hardcover
Title: Star Wars
Type: Epic/Saga
Vintage: Yes
Brand: Star Wars
Character: All
Author: VARIOUS
Convention/Event: Star Wars Celebration
Year: 1977-Present
Movie: All
Language: English
Publisher: Del-Ray
Genre: Science Fiction
Age Level: Adults
Era: 21st Century
Special Attributes: Bad Ass Collection