MTG BIG MAGIC COLLECTION 9300 Cards! Bulk Lot C/UC & Lands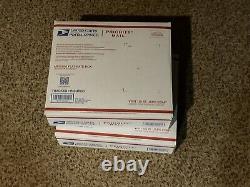 This listing is for approx. 9,300 Magic the Gathering cards. This lot is made up of bulk Common & Uncommon cards, as well as some basic land's & possibly some tokens. Over the last 5 years I've acquired several hundred thousand bulk cards, this lot will contain cards from multiple collections and typically will not have a large amount of any specific card. Some of these boxes have been sealed for years.
Cards can range from Revised right up through to newer sets. The overwelming majority of cards will be in English, a low % of foreign cards may be mixed in. Typically it is a mixture of quite a few sets that can range from 1994 - 2020. The ratio of Commons to Uncommons should be similar to that found in a pack of cards, if not better.
Great opportunity to have a lot of fun playing and building decks with tons of possibilities. Condition will vary, with most cards being Light Play to Near Mint.