Palo Santo 20 Lbs Wholesale Free Shipping Good Quality Bursera Graveolen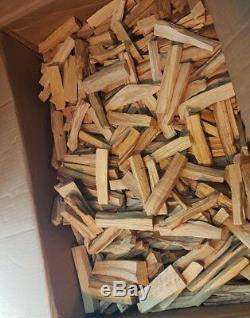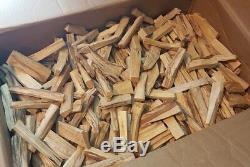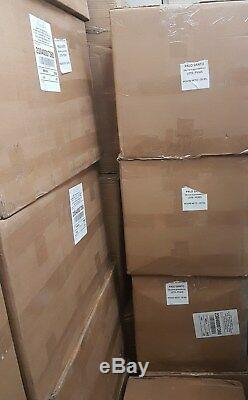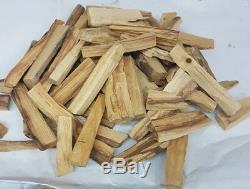 ESPECIAL ON SALE PALO SANTO HOLLY STICK FRESH. Benefits of Palo Santo incense: Purification of the environment; relaxing, cleanses bad energy, lifts the mood, improves mood in cases of flu, allergies, headaches and bones; mosquito repellent. The Palo Santo (Bursera graveolens) is a tree native to South America, especially Ecuador and Peru (hence the one we offer). It has been used in rituals of cleaning and purification since time immemorial by healers and Andean and Amazonian shamans.
It has a surprisingly intense and penetrating aroma, with a subtle citrus touch, slightly sweet. But what really surprises is its facilitating effect to lead you towards the sacred, the indescribable, impregnating a sense of harmony, peace and tranquility in the environment. If you wish, you can ask us for this permission, which we will gladly send you by message.
This product is elaborated without harming the Palo Santo wood tree. We only process wood that has been found to have died naturally in the forest. (We have large quantities and stock available). ¡ ESPECIAL EN VENTA PALO SANTO 20 Lbs DIRECTO DE AMAZONAS PERU!
La medidas son 3" a 4" de alto aprox. Y 1/2 de ancho aprox.
Beneficios del incienso de Palo Santo. Limpia las malas energías, levanta el ánimo, mejora el estado de ánimo en casos de gripe, alergias, dolores de cabeza y huesos. El Palo Santo (Bursera graveolens) es un árbol nativo de América del Sur, especialmente Ecuador y Perú (de ahí viene el que ofrecemos). Se ha utilizado en rituales de limpieza y purificación desde tiempos inmemoriales por curanderos y chamanes andinos y amazónicos. Tiene un aroma sorprendentemente intenso y penetrante, con un toque sutilmente cítrico, ligeramente dulce.
Pero lo que realmente sorprende es su efecto facilitador para encaminarte hacia lo sagrado, lo indescriptible, impregnando en el ambiente una sensación de armonía, paz y tranquilidad. Nuestro Palo Santo es auténtico, contamos con el Permiso de Departamento de Agricultura de los Estados unidos, garantizando la autenticidad de nuestro producto, por tal motivo no se aceptan devoluciones. Si usted desea, puede solicitarnos dicho permiso, que con mucho gusto se lo enviaremos por mensaje. Este producto está elaborado sin dañar el árbol de madera de Palo Santo.
Sólo procesamos madera que se ha encontrado que murió naturalmente en el bosque. ¡ Traemos la mejor calidad directa de Perú y tenemos 10 años de experiencia vendiendo productos naturales! (Tenemos grandes cantidades y stock disponible). The item "PALO SANTO 20 LBS WHOLESALE FREE SHIPPING GOOD QUALITY BURSERA GRAVEOLEN" is in sale since Thursday, August 9, 2018.
This item is in the category "Collectibles\Religion & Spirituality\Wicca & Paganism\Incense, Herbs & Oils". The seller is "eagleone22" and is located in Miami, Florida.
This item can be shipped worldwide.
Modified Item: No
Country/Region of Manufacture: Peru