Small Emerald Rough Natural Stones, 0.5-1.25 Raw Emerald, Wholesale Bulk Lot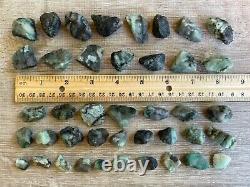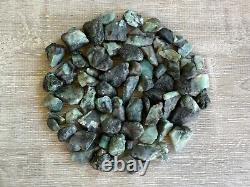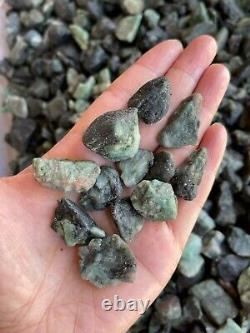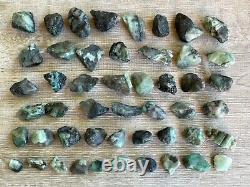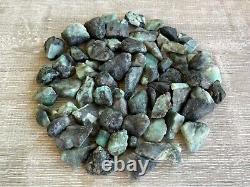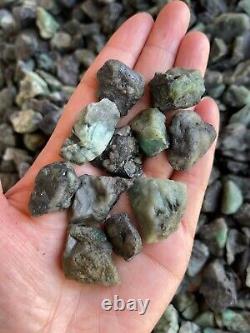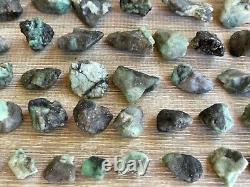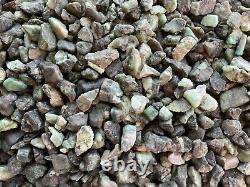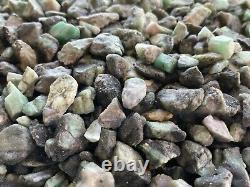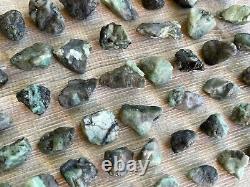 Grade A++ Small Emerald Rough Natural Stones, Raw Emerald Chips, Mini Rough Emerald, High-quality specimens from Brazil. Size: range from 0.5" to 1.25". Each Emerald is irregular, unpolished and rough and the quantities of stone depend on the size and weight of each stone. Natural Raw Stones & Fountain Rocks for Tumbling, Cabbing, Polishing, Wire Wrapping, Wicca & Reiki Crystal Healing.
Emerald is believed to enhance memory and mental clarity. It can help to open you up to psychic abilities and enhance your ability to notice and manage synchronicity. The stones will vary in color with lots of grays and black in addition to, of course, green. Stones shown are for illustration as these are natural items please expect some variance from item to item. Stones supplied will be very similar but not identical.
Posted pictures are to provide an idea of the typical mix of sizes and shapes available. Emerald is known as the "stone of successful love". It brings loyalty and provides for domestic bliss. It enhances unconditional love, unity and promotes friendship.
Emerald stimulates the heart chakra, having a healing effect on the emotions as well as the physical heart. Emerald stone has enamored cultures and civilizations.
It is a gem of fascination and vitality. Most importantly, emerald can bring you immense luck and fortunes, even when you lose hope.