Topps Star Wars Digital Cards Whole account for sale. 36 Legendary, 331 epic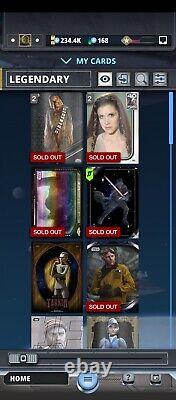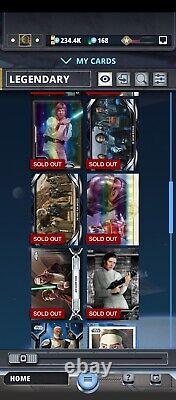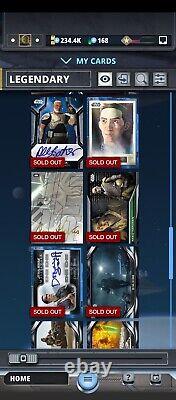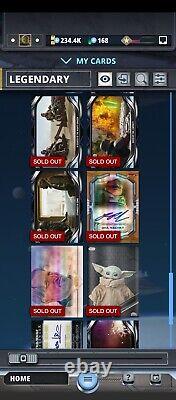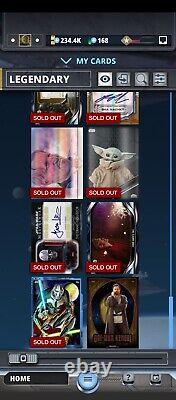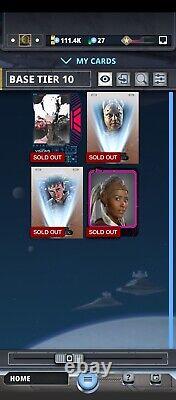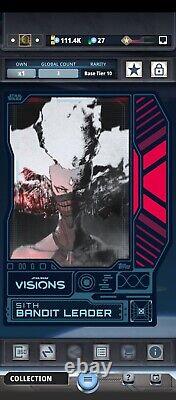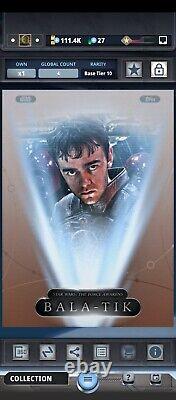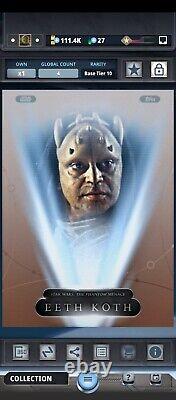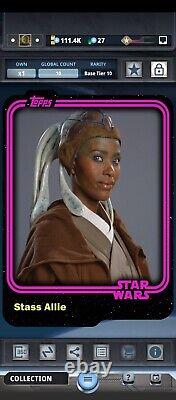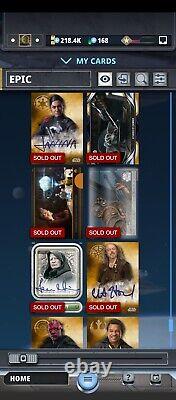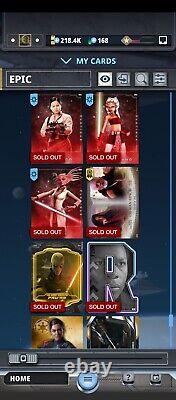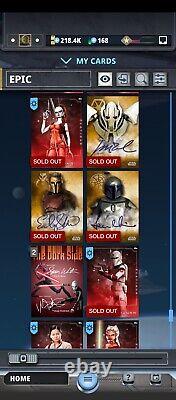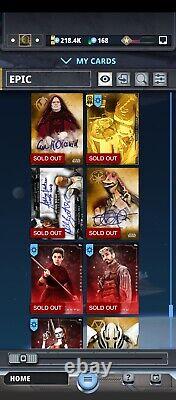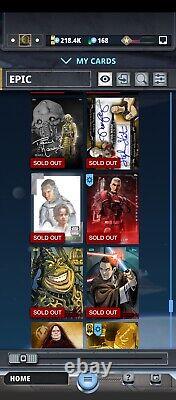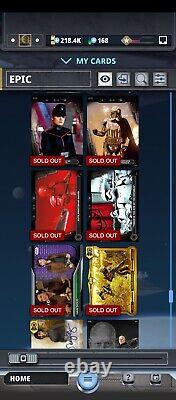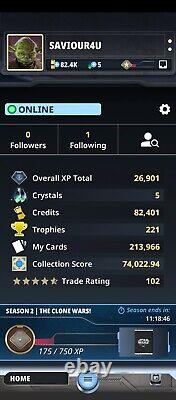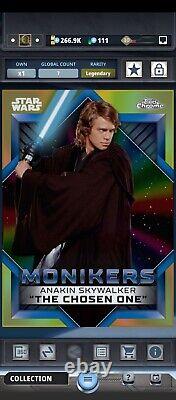 For sale is a Topps Star Wars Digital Cards account with 36 Legendary and 331 Epic cards. Plus, mega amounts of Super Rare with lots of autographs. Lots of Rare cards and sets and sub sets. A total of 217,556k+ total count of cards. If you would like to look at my digital account my user name is Saviour4u. The account includes various characters, sets, and franchises from the Star Wars universe, as well as features such as digital technology and non-sport trading card type. This collection is perfect for fans of Action, Sci-Fi, Adventure, and Fantasy genres, as well as TV shows and movies such as Star Wars.
When sale ends the winner will receive my user name and password to transfer the account. Note that these cards are not described in terms of their condition, but rest assured that they are in excellent shape and ready to be enjoyed by a new collector. Don't miss your chance to own this amazing collection of Star Wars Digital Cards!