WHOLESALE FLAT of 12 Genuine NY Herkimer Diamonds Treasure Mtn. MINE DIRECT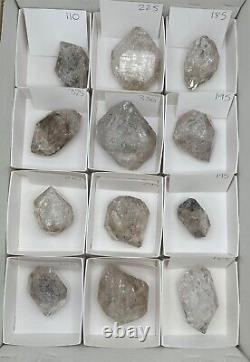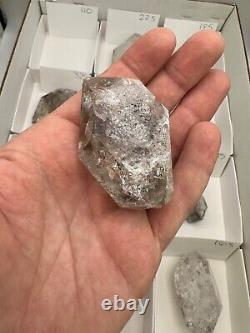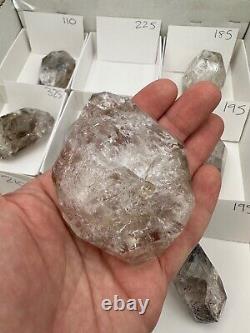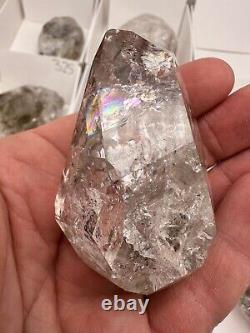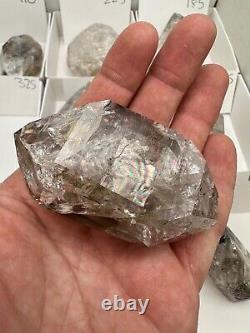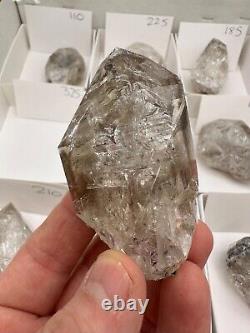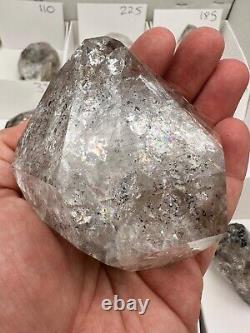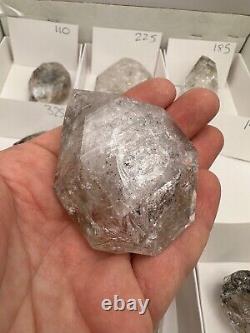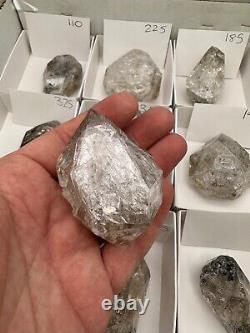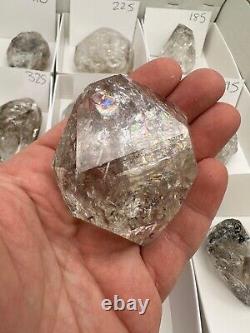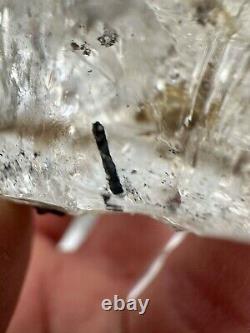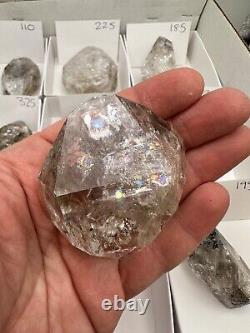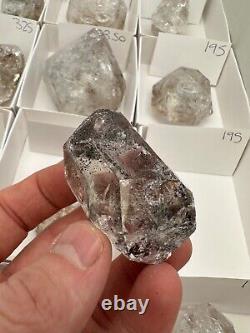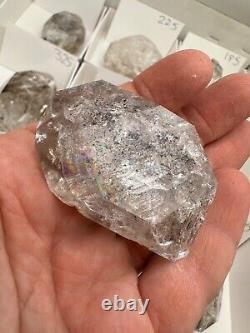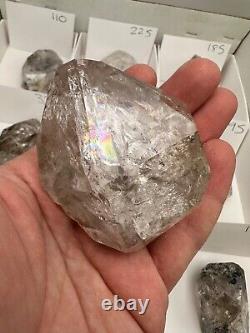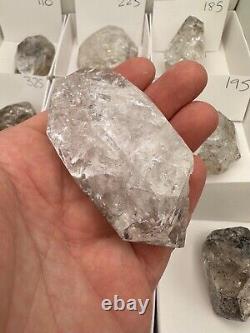 This 25 piece WHOLESALE flat comes mine / miner direct from the "Treasure Mountain Mine" in Little Falls, NY. These crystals were all hand dug by myself during the 2022 mining season. There is a nice variety with some smokey skeletal, as well as classic herkimer.
All are a med / large size and are all very nice quality. Each crystal is represented with at least one picture, in order from first to last, left to right, top to bottom.
Total retail value of the flat is 2,620.